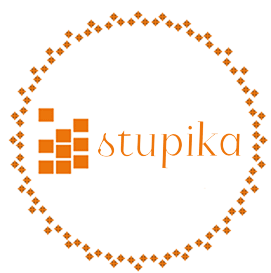 Let's design and build your dream project -
Together
Stupika guides you through every process of construction from Form to Formation with lowest and transparent rates in the market
[ about Stupika ]
Shaping the Future
Turning Wishes into walls, Pixels into places, Lines into landscapes
We call our team a dream team, because not only good education, talent and creative ideas keep us together, one of the most important qualities of our team is cohesion and teamwork!
We're a highly specialized team of architects, engineers, thinkers and doers. We love to share experiences and accept students for internships.
Our strengths: individual approach to each client, flexibility and speed of decision making, comprehensive approach to your architecture and construction process, thorough research and quality analysis at all project stages, ability to respond quickly to market demands.
[ Challenges]
Why Choose Us?
All
3D Elevation
Working Drawings
[Our Services]
We simplify your Home Building Journey
Our experienced architects bring into your notice all the relevant factors that affect maximum utilization of your space and offer you the best proposal possible, brick by brick.
Our team ensures that your designs and construction process conform to zoning, building codes, and safety requirements
Our platform provides you with 50+ contractors and related service providers near your area, giving you a better idea about market rates
We guide you through all the latest home automation and sustainability trends ensuring maximum energy efficiency and resources utilization.
We help you co-create your dream home, choose your favourite materials, furnishings, furniture and lighting as per your distinct tastes
Get expert advice and professionals to remodel your existing project. Check out our specialist solutions for maximum efficiency in your renovation project
[ testimonials ]
What Our Customers Said
"I was constructed my home in Gomti Nagar, And though a referral, I met guys at Stupika, And they are amazing. From basic structure to interior designing. They did it all in a very professional way "

-- Mr Ashok, Lucknow
"Got constructed my home in Eldeco county, Sonipat. I visited their local office, spoke with them. I like their way of doing work. No hassel, proper time management"

-- Suman Arora, Sonipat
"Got constructed my home in Sonipat. Totally worth working with them, I am going to engage them in another project. "

-- Sagar Kamra, Sonipat